Thanks to [ui!] and ekom21, the fire brigade has the right of way in Bad Hersfeld!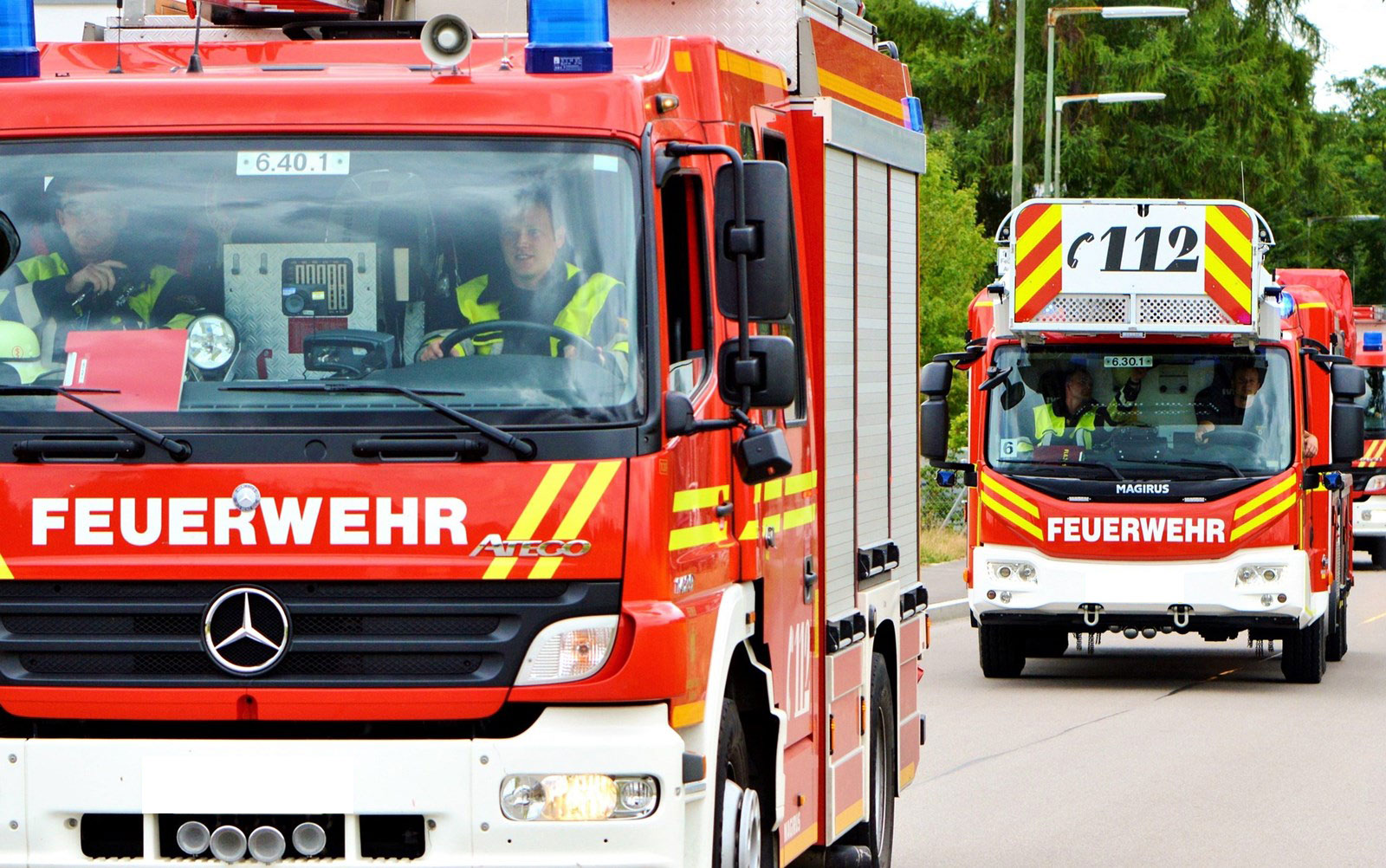 As early as 2016, the city of Bad Hersfeld recognized the need for an open urban data platform for digitalization towards a smart city and successfully operated it as part of a development partnership with [ui!].
The aim is to transform this status of a "living laboratory", where large volumes of data from a wide range of sources are collected in real-time within the city of Bad Hersfeld and passed on for further processing for various uses within the administration but also as a source of information for citizens, into a permanent and stable constellation with ekom21 in the future.
Mayor Thomas Fehling on the development: "The early decision for a comprehensive urban data platform has more than paid off and served us well. Without it, many of our projects would not have been manageable at all. I am pleased that through the cooperation with ekom21, the platform is now moving into regular operation, in which our future projects will also be processed securely and efficiently."
As the local area computer center in Hesse, ekom21 is the central IT service provider for local government institutions. The data platform used here as cosma21 is based on [ui!] UrbanPulse and additionally visualizes selected data on the [ui!] COCKPIT.
Matthias Drexelius, Director of ekom21, on the collaboration: "In Hesse, Bad Hersfeld was an early pioneer in the use of a data platform to address the challenges of communities in a data-based manner. With the current societal challenges, we need such solutions for a wide variety of deployment scenarios to make the right decisions based on ideally real-time data. We look forward to working together and expanding further services together. The experience gained in Bad Hersfeld is also particularly valuable for all other communities in Hesse that are just getting started or are just beginning to deal with the topic. So SmartCity/SmartRegion also shows how important a strong local community is."
In addition to the projects already successfully implemented, further data for current city projects will be transferred to the cosma21 data platform. These include the optimization of the approach routes of fire engines, which will be able to reach their deployment site even faster and more safely in the future. This will be achieved by means of AI-based processing of existing real-time data on the current traffic situation using local detectors, traffic light circuits, weather information and numerous other data sources.
Another important and sustainable project is the use of the data platform for the control of intelligent street lighting. With the support of [ui!], the use of the latest generation of luminaires, a large number of sensors and measuring points, and a specially developed lighting control system in three test areas in Bad Hersfeld resulted in proven energy savings of 77% on average compared to the actual situation. These values could be increased up to 91% with the use of the dynamic light control in certain situations, for example with wet roadways! In the future, based on the very successful test phase, another 1,500 to 2,000 street lights in Bad Hersfeld, which have not yet been modernized in terms of energy, are to be replaced. Here, too, the large amounts of data are transmitted to the data platform in real-time, analyzed there, and sent back to the street lights for lighting control - thanks to everything from the cosma21 data platform based on [ui!] UrbanPulse.
Prof. Dr. Dr. e.h. Lutz Heuser, CEO of [ui!]: "We are pleased about the great savings opportunities through our data platform and a further, successful cooperation with Bad Hersfeld and our partners ekom21, T-Systems and Dataport."
Anyone who wants to see how the data used is made available to citizens of the city of Bad Hersfeld can get a picture on the corresponding COCKPIT.