Knapp ein Jahr nach dem Start der Urban Air Mobility Initiative in Ingolstadt haben sich bereits rund 50 Unternehmen dem Netzwerk angeschlossen. Das Interesse an der Mitarbeit ist weiterhin anhaltend, in einem gemeinsamen Termin am Dienstag, 2. Juli unterzeichnen weitere 14 Unternehmen das "Manifesto of Intent" im Historischen Sitzungssaal in Ingolstadt.

Die Urban Air Mobility Initiative Ingolstadt ist ein Forschungsprojekt zur Entwicklung von Standards und Betriebsmodellen. Hierbei sollen verschiedene Anwendungen im Bereich der Luftmobilität erforscht werden, gleichzeitig sollen damit auch in Zukunft Arbeitsplätze für Entwicklung, Erprobung und Produktion der Fluggeräte in der Region geschaffen werden.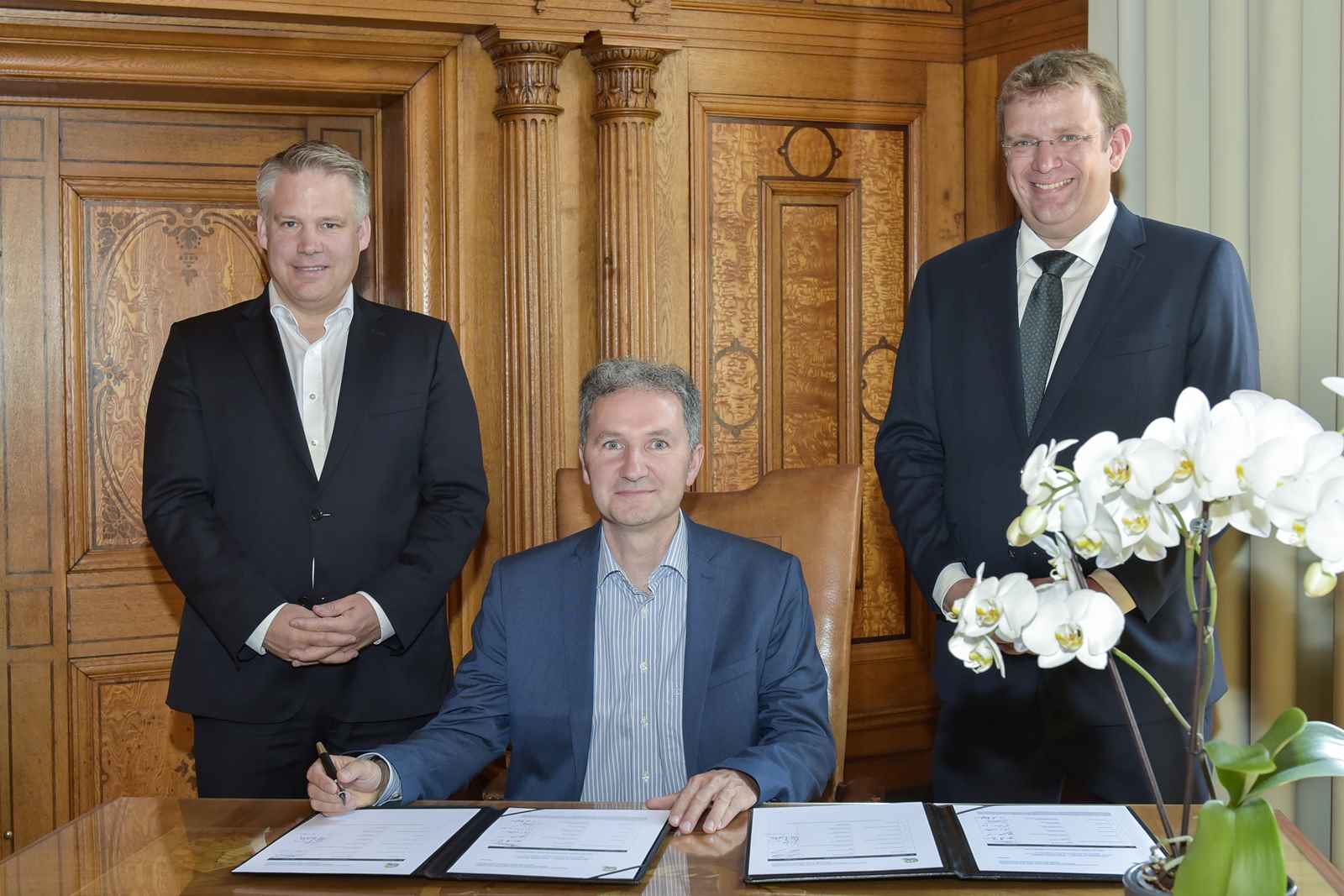 Für [ui!] unterzeichnete Markus Bachleitner (Director Smart Mobility Data & Urban Traffic) das "Manifesto of Intent" und verdeutlichte so die zukünftige, enge Zusammenarbeit mit der Urban Air Mobility Initiative in Ingolstadt.[ui!] Urban Mobility Innovations wird hierbei als Teil der [ui!] Gruppe und Anbieter von Softwarelösungen und Dienstleistungen im Mobilitätsumfeld und Smart Cities für eine nahtlose Integration neuer Technologien in die existierende Infrastruktur sorgen.

Das Manifesto of Intent und weitere Informationen zum Projekt finden Sie auf www.ingolstadt.de/uam